With a Quality Perimeter Wall System By Dakota Systems
Dakota Wall  is a perimeter wall system for retail, commercial and residential spaces. Anywhere you need to have the ability to adjust brackets, display rods and/or shelves for hanging.  There are two key components to the Dakota Wall System. The actual Dakota Wall System Metal Substructure and the finished panels.   
The Dakota Wall System Metal package contains pre-Engineered Recessed Standards that are affixed to a horizontal furring cross member. Both components are pre-Punched to 1" on center spacing. Once secured together the components form a grid. This grid is then attached to the wall.

The grid has perfect spacing which allows almost any type of finished panel to be pre-Fabricated to exact sizes then placed into the grid and locked in place. Once the panel is installed the system is ready to use.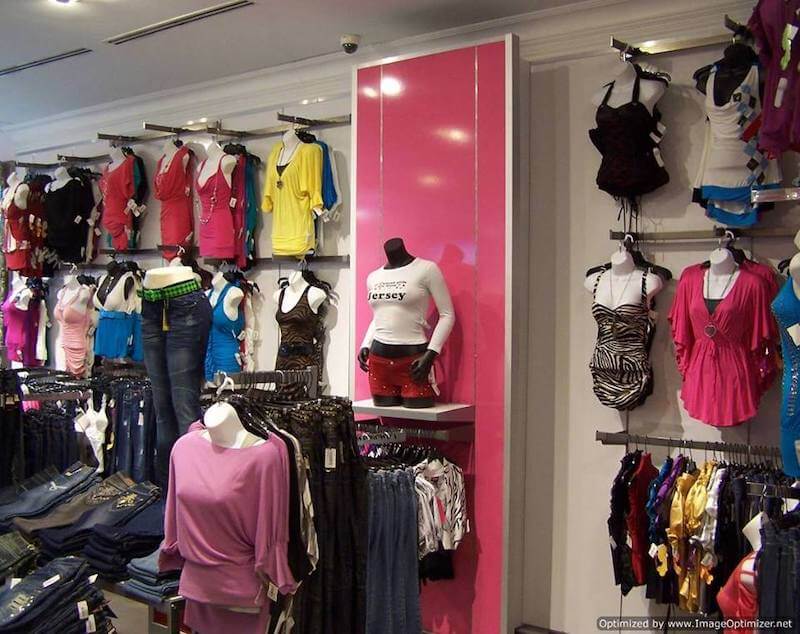 The Dakota Standards or vertical uprights are pre-punched to several popular configurations.
Single wide standards

which allow for a single bracket mount to be 1/2" slots - 1" on center Slotted For "B-Line" 1/8" hardware or 1" Slots – 2" on Center Slotted for "C-Line" 1/8" Hardware

Double Wide Standards

which allow for two Brackets to be mounted in a single slot can be 1/2"-1" on Center slotted for "B-Line" 1/8" hardware or 1"-2" on Center Slotted for "C-Line" 1/8" Hardware
All Generic Hardware manufacturers have a wide variety for brackets and hardware to suit your needs
3 Easy Steps for Installation:
Install a horizontal pre-punched furring channel on the existing substrate wall along a level line. This will become your main channel.

Assemble the grid components into frames on the floor, then secure them to the main Channel from step one using system screws. The grid frames will go up like postage stamps while the frames are plumbed and secured together.

The pre-finished panels are then lifted into place and secured to the integrated clips on the Standards.
Your space is now ready for merchandising or decorating to complete your own individual look.
If you ever need to expand your space, you can easily add sections or remove sections to suit your needs. The system is infinitely flexible and can be removed, relocated and reinstalled. Yes, you really can take it with you. We can layout your space to be completely module. This concept gives you the ability to outfit pop-up spaces that really look like the real thing without leaving anything behind.
Send us your floor plans, layouts, concepts and we can bring you space to life. You can now build your store in Hours Not days.
Monday | 8:00 AM - 4:00 PM
Tuesday | 8:00 AM - 4:00 PM
Wednesday | 8:00 AM - 4:00 PM
Thursday | 8:00 AM - 4:00 PM
Friday | 8:00 AM - 4:00 PM
Saturday | By appointment
Sunday | By appointment